Kampong Glam is a fun family walk with all the graffiti in the neighborhood.
Kampong Glam is one of the oldest neighborhoods in Singapore. In 1822, the British divided the island into ethnic quarters (map). Thus Kampong Glam was given to the Sultan and to the Arab and Malay communities.
Today, the district is closely linked to these communities with the splendid Masjid Sultan mosque, a medersa (Singapore has 6) and halal restaurants.
But it has welcomed a new population keen on graffiti and trendy bars.
With this contrast, Kampong Glam is a fascinating neighborhood.
Itinerary for a family walk
The name Kampong Glam comes from the Malay words: "Kampong" which means village and "Gelam" which is a tree that grows in the region and was used to repair boats thanks to its waterproof bark.
The NHB (National Heritage Board) has published a very interesting guide with old photos of the neighborhood. You can download it.
1. Masjid Sultan mosque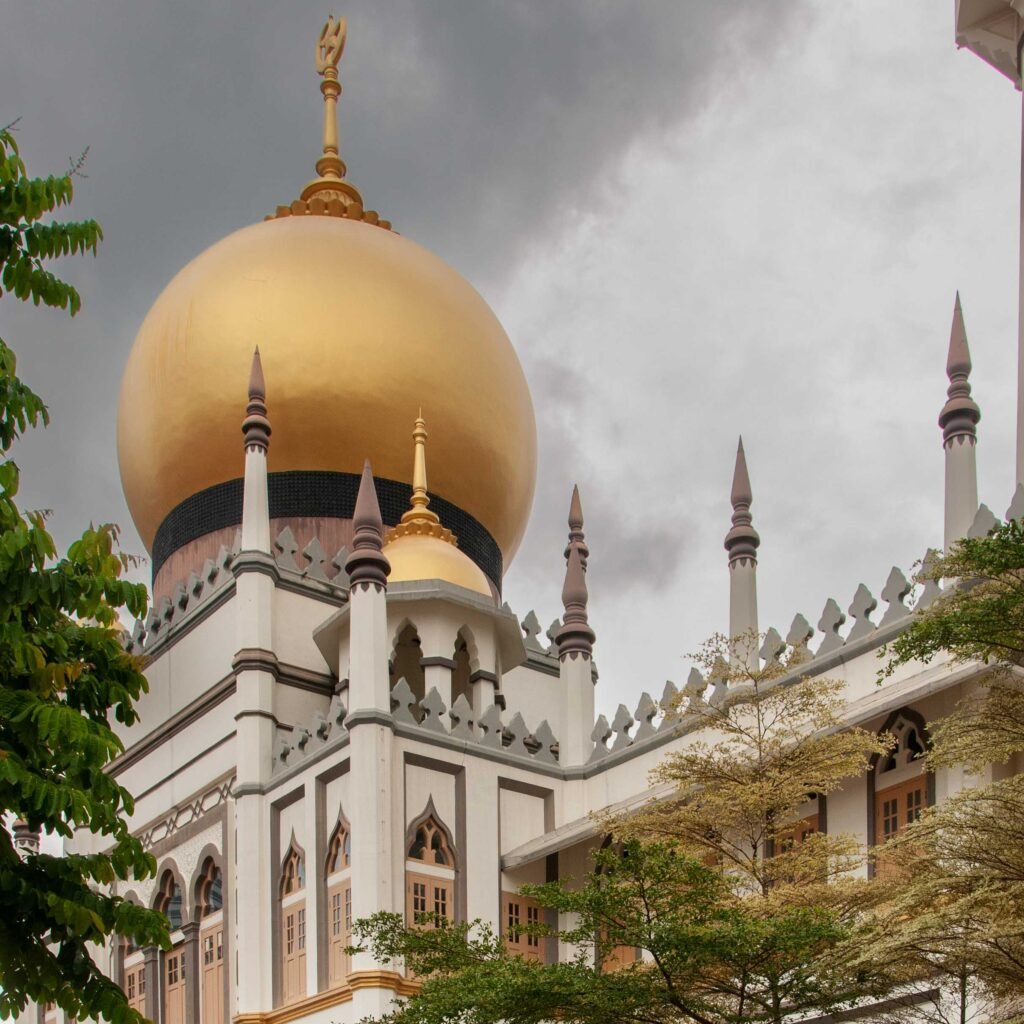 The first mosque was built between 1824 and 1826 and was partially financed by the East India Company. Then, having become too small for the growing Islamic community, it was destroyed and replaced by this mosque in 1929 which can accommodate up to 5000 people.
2. Street art
Graffiti and murals live, they evolve over time: completed, erased or washed out… This is why what you can discover today will always be different from a month or a year to come. It is then very difficult to propose a route based on graffiti, so the best thing is to stroll through the streets of this district to discover what's new.
In Singapore, murals are highly regulated, indeed they must obtain the agreement of three different Singaporean organizations.
See more famous street art that you can find in the neighborhood.
3. Malay Heritage Centre
The Malay Heritage center is a museum that opened in 2005 to present the Malay history and culture since the first merchants arrived up to nowadays.
4. Jalan Kubor Cemetery
Jalan Kubor is the oldest Muslim cemetery in Singapore. You can find tombs of famous Malays from the 19th and 20th century. The cemetery has three parts: the first for Malay royalty, the second for Aljunied family and friends and the third originally for the Muslim Indian merchants welcomed from Bugis and Banjar.
---
Tips
Restaurants/cafés :
You can find plenty of Arabic restaurants in the neighborhood, but for my part I like Beirut Grill.
For dessert or snack : go to Konditori Artisan Bakes for great pastry or to Rich & Good Cake Shop for a nice pandan cake.
Not particularly kids friendly, but you can find good pizzas at Cicheti and a good Mexican at Piedra negra.
---
More visits
Discover Singapore with your children : an audioguide for the parents and a kit for the children. Learn and have fun !
More family walks
Art & Craft : Discover Singapore and its cultures at home
Coming soon
---
Street Art
Note: The photos below were taken in November 2020 so several graffiti have already disappeared.
Yip Yew Chong
Yip Yew Chong is a Singaporean artist who used to be an accountant. He created more than 70 murals in Singapore, often a testimony of a Singapore that disappeared.
Website
Ernest Zacharevic
Ernest Zacharevic is a lituanian artist who like to add day-to-day life objects in his murals.
Website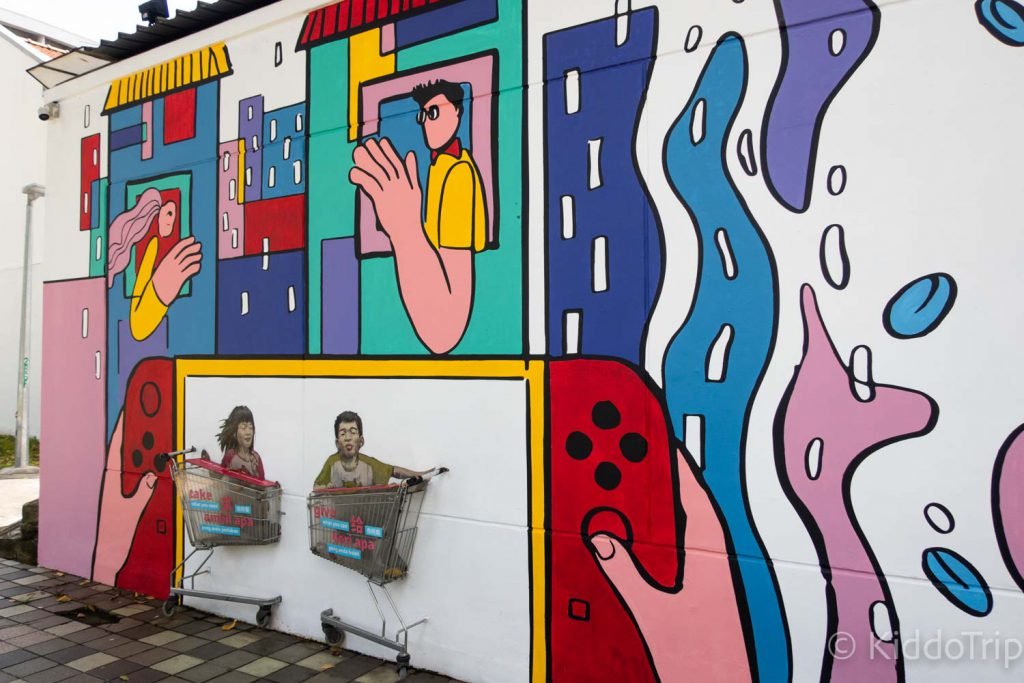 Didier Jaba Mathieu
Didier Jaba is a Colombian painter who studied in Belgium and later joined a division of Lucasfilm in Singapore. He notably contributed to Transformers and Iron Man. He painted several graffiti on restaurants walls in Haji Lane and a few in other areas.
Instagram
Slac Satu
Slac Satu was one of the first to create Singapore in 1998. After being in jail and being blacklisted, he came back thanks to his talent. He created The Black Book (cf ci-dessous) to help street artists.
Facebook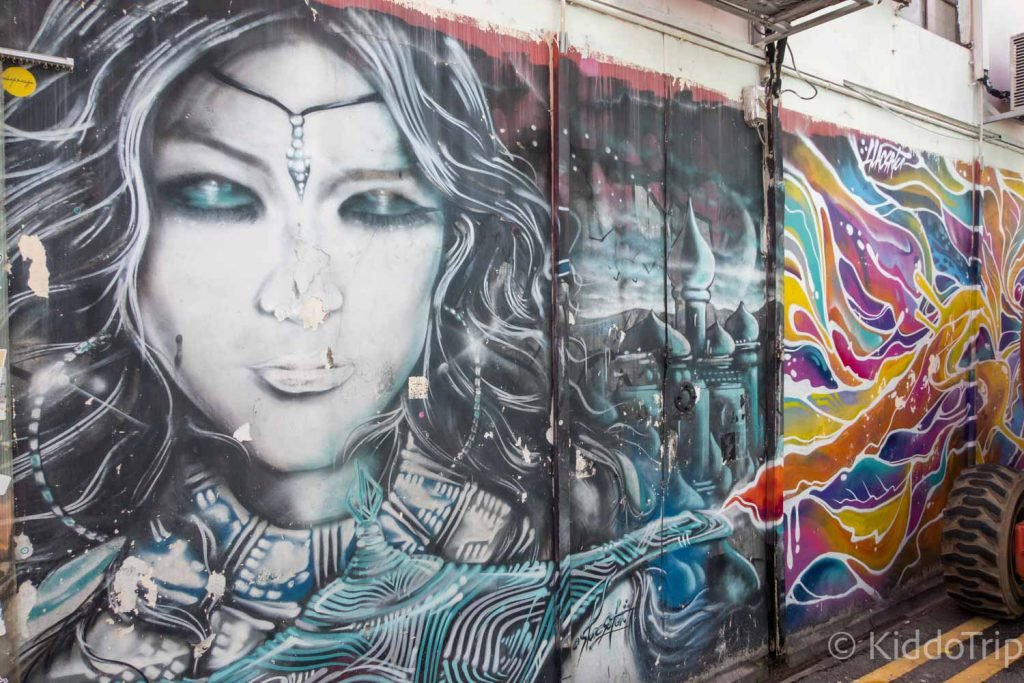 The blackbook studio
The blackbook studio was the first street art shop in Singapore but it is more than that : it offers a space to singaporean artists to express themselves. Graffitis change very often, so you will never see the same (photos taken in nov. 2020).
Facebook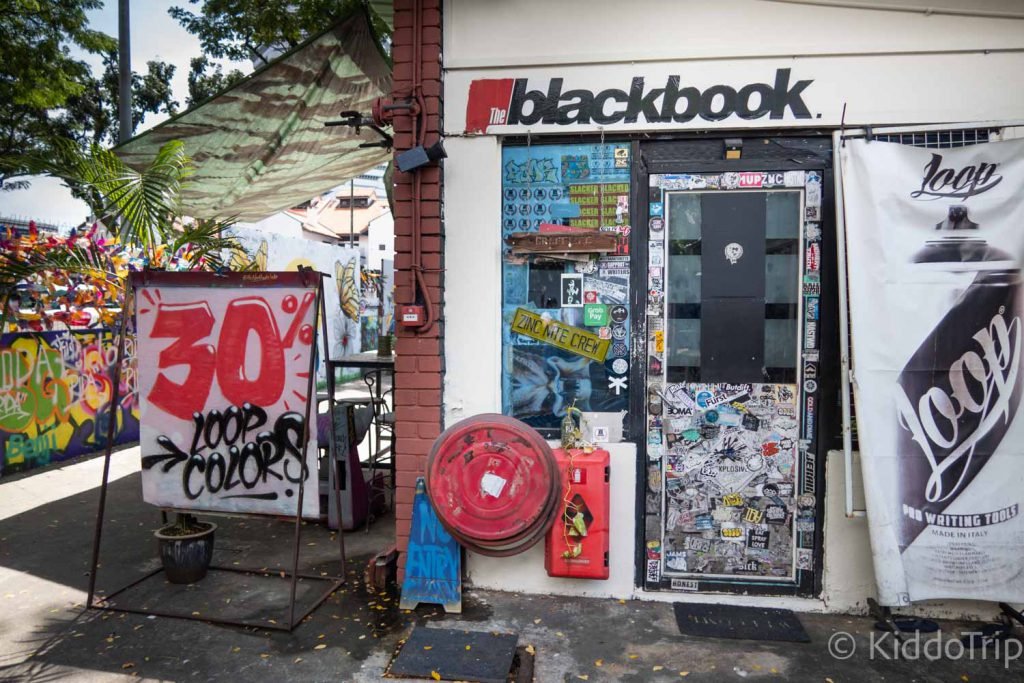 Other artists to discover
Archives
Those graffitis have already disappeared.